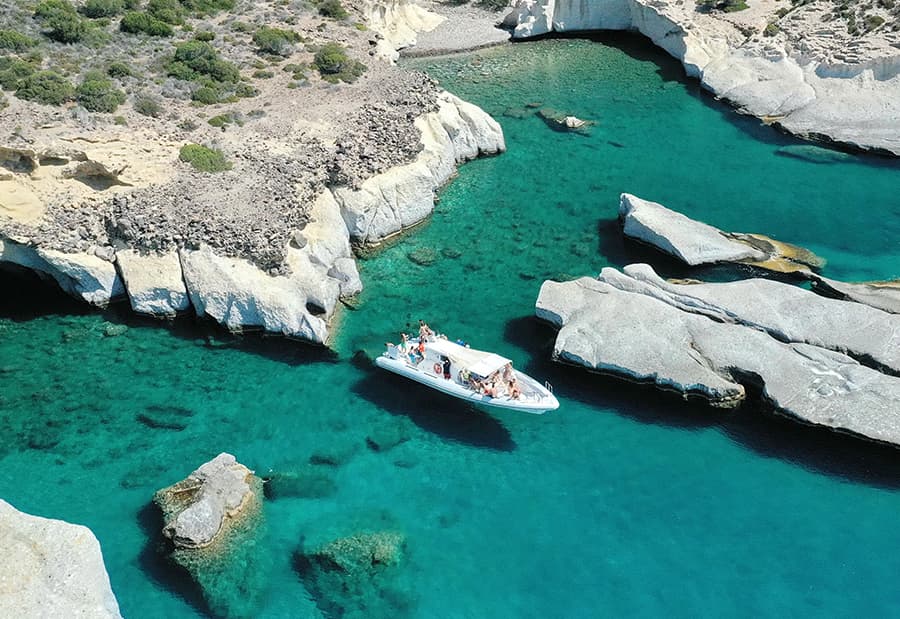 Kleftiko
Kleftiko is a complex of white, volcanic rocks and caves, created by the waves and winds.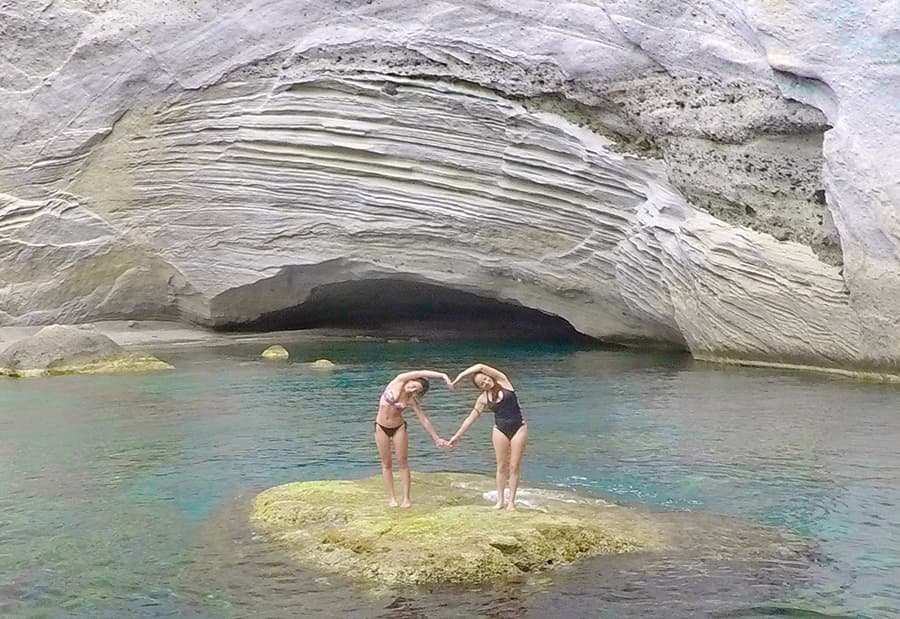 Sikia
The stunning open-roof sea cave, accessible only by the sea.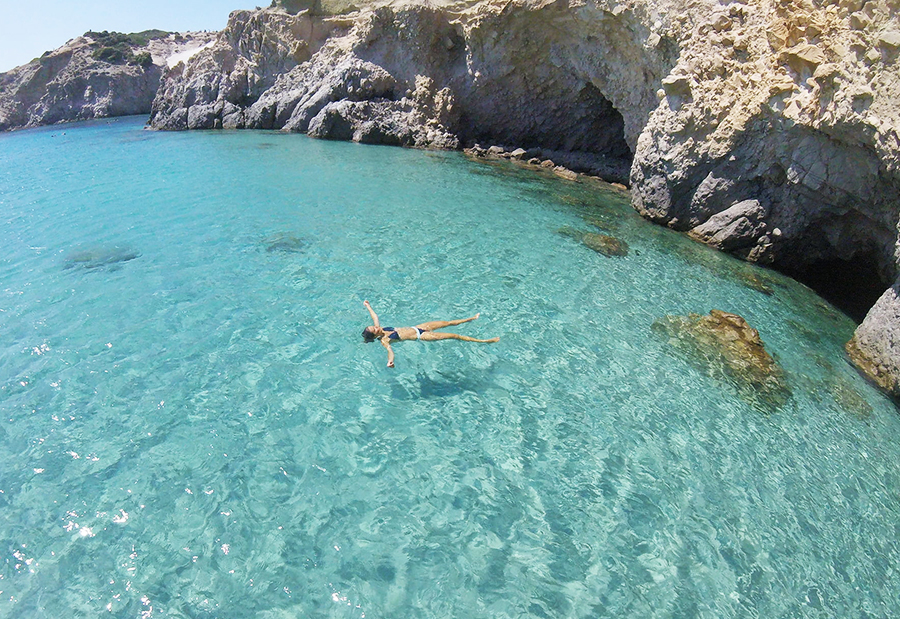 Tsigrado
Nested between cliffs on the southern coast of the island, Tsigrado is among the best beaches in Milos.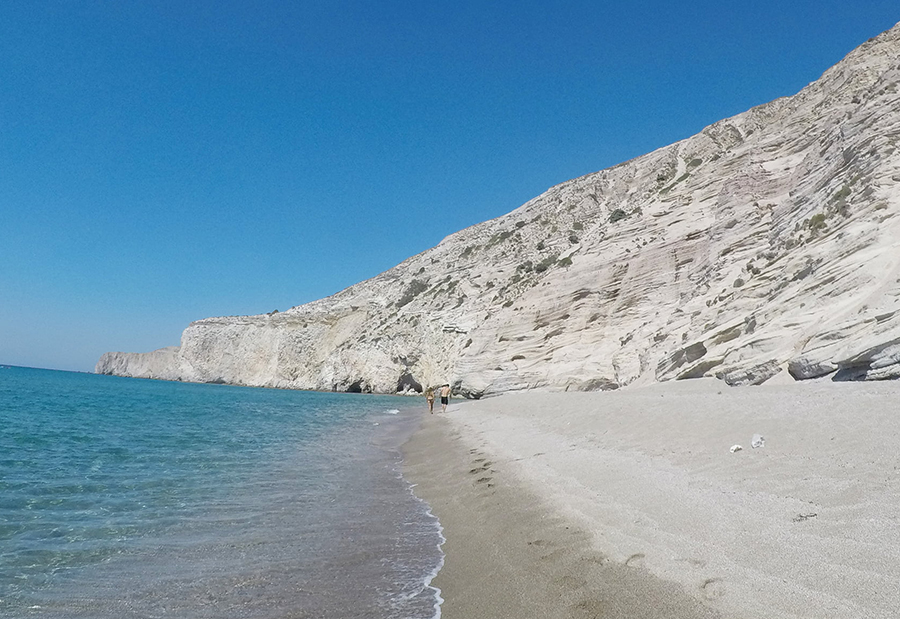 Gerakas
A bay of emerald water, surrounded by massive, white cliffs.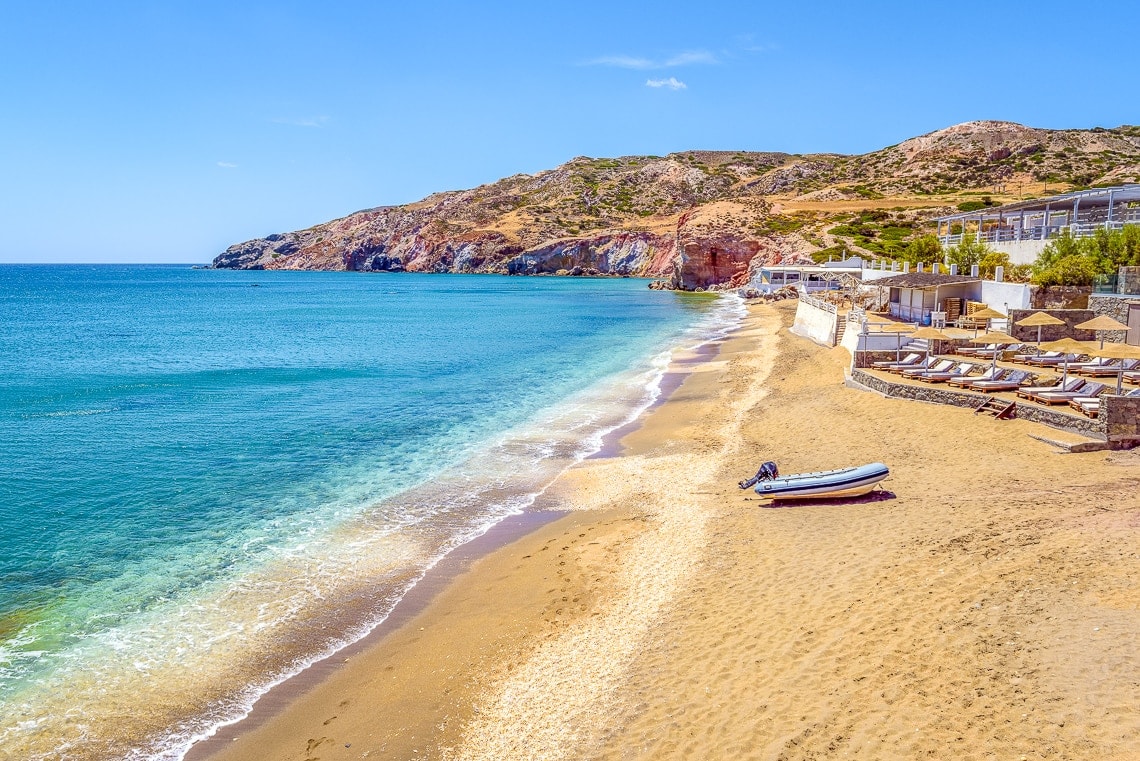 Paleochori
Crystal clear water with warm currents, produced by underwater gazers, that surprise you pleasantly here and there.
book today
Discover the most beautiful places on the island of Milos.