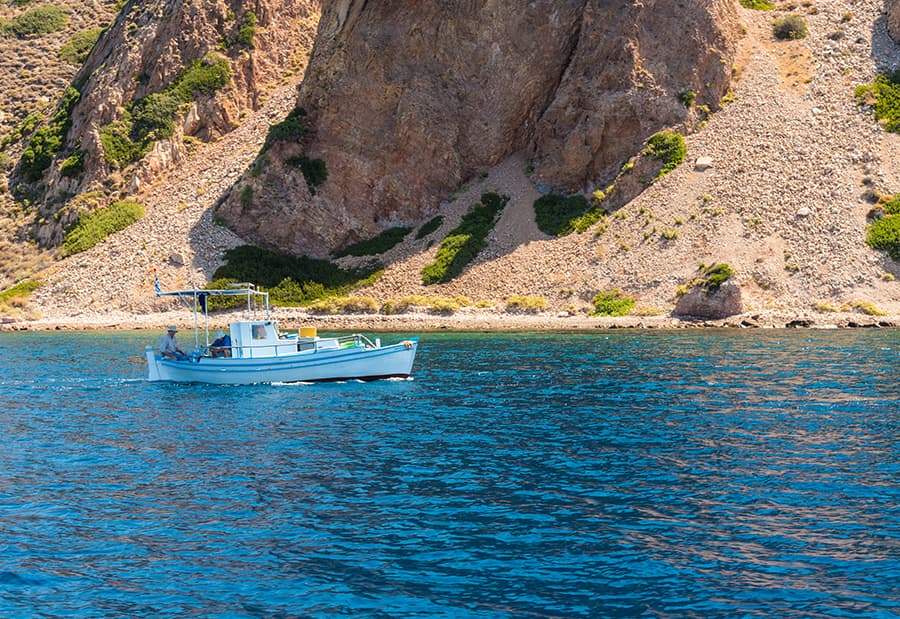 Adamas
Was founded in the 1830s by refugees from Sfakia Creta.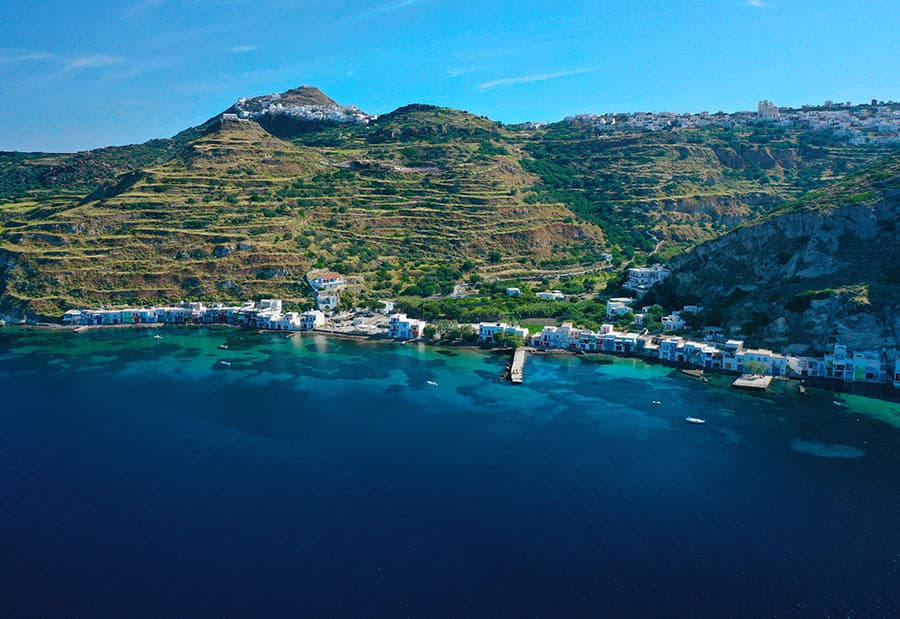 Klima
The colourful fishing village. An ancient harbour. Part of it lies now under the sea, along with the lost hands of Venus de Milo, as the legend says.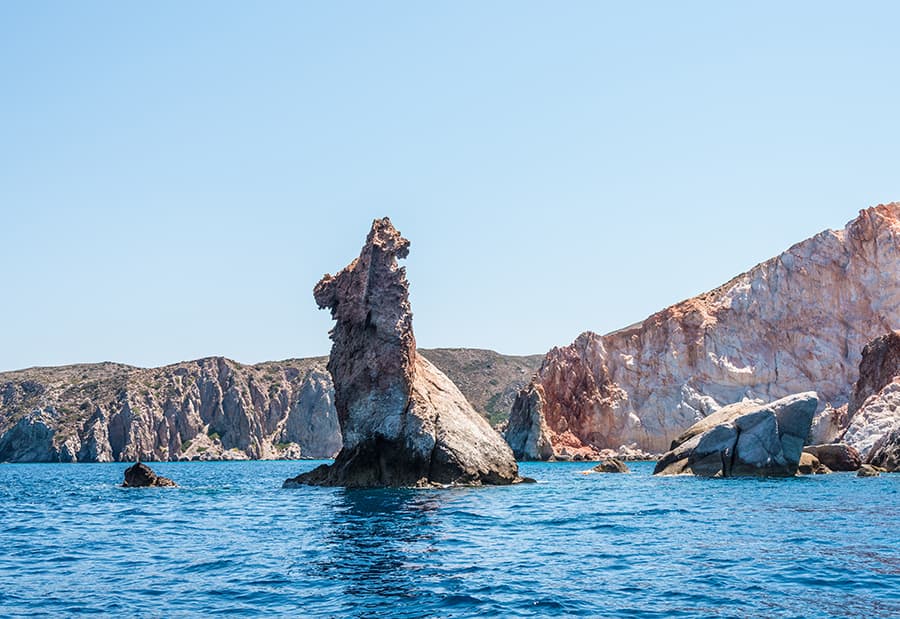 Arkoudes
At the entrance of the natural gulf of Milos, a complex of lava rocks forms the shape of an open-mouthed bear in every detail.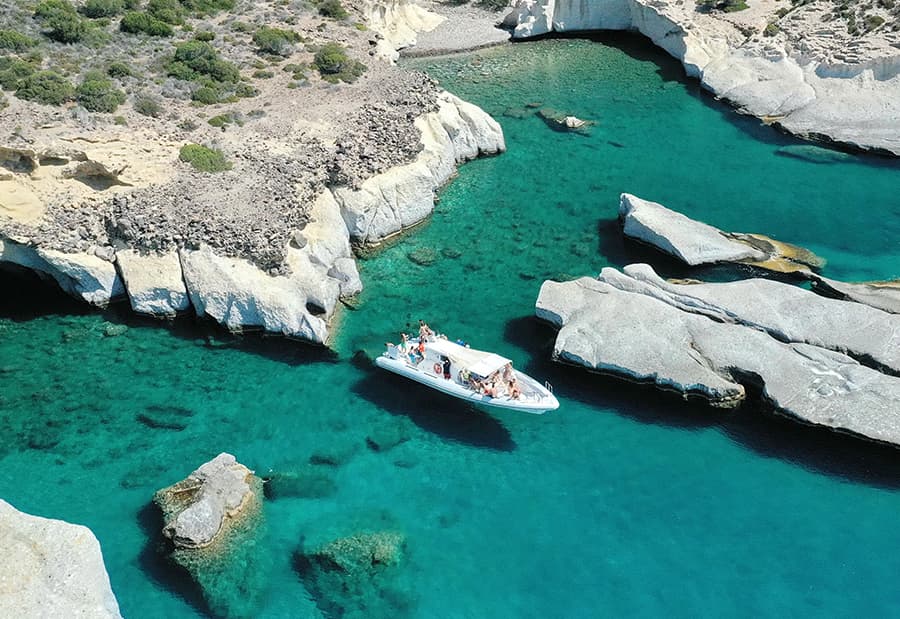 Kleftiko
Kleftiko is a complex of white, volcanic rocks and caves, created by the waves and winds.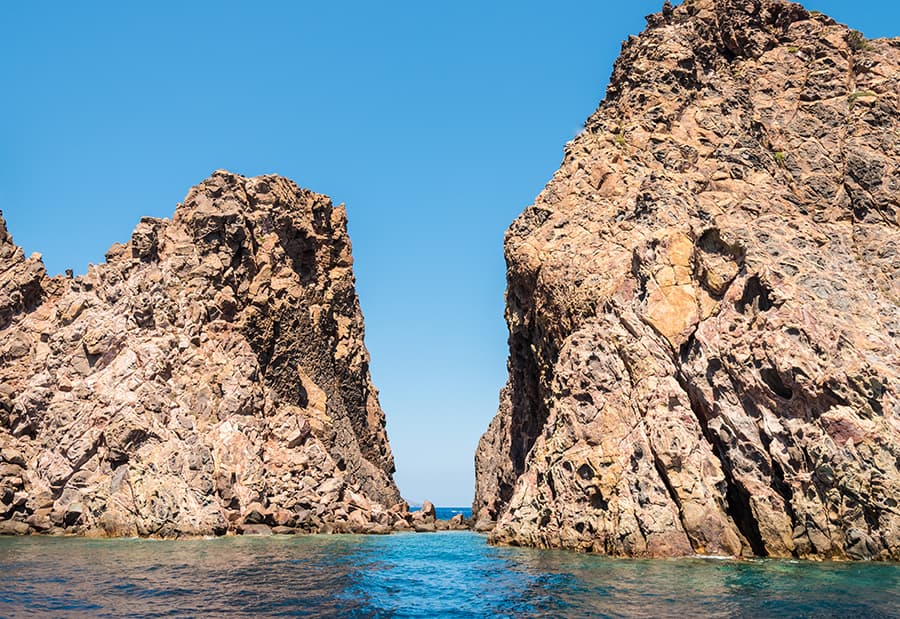 Cape Vani
Huge, vertically cut rocks, with horizontal layers in black and ruby-red. Used to be a caldera at the bottom of the sea.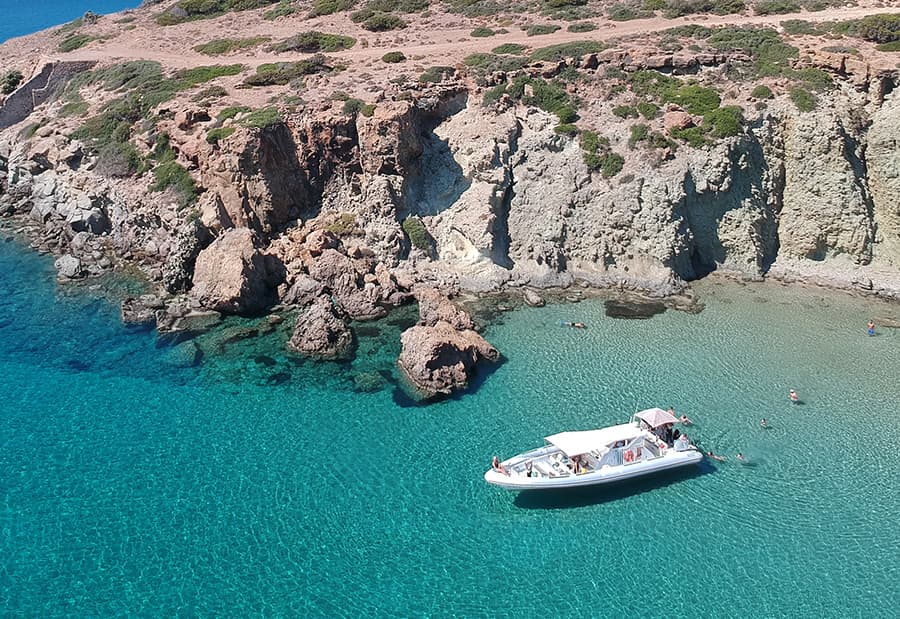 Kalogries
A series of coves disturbed by strips of sand and pebbles.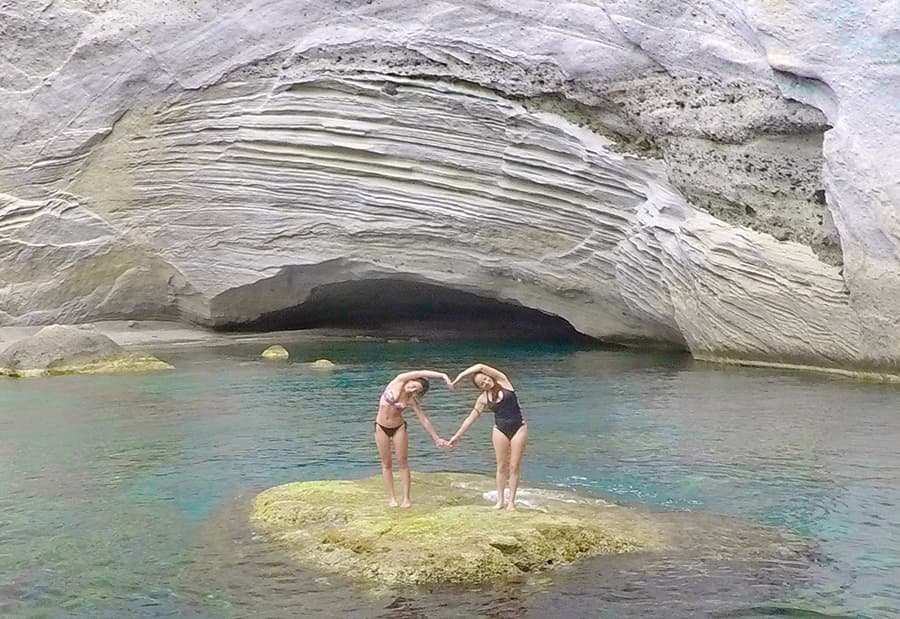 Sikia
The stunning open-roof sea cave, accessible only by the sea.
book today
Discover the most beautiful places on the island of Milos.