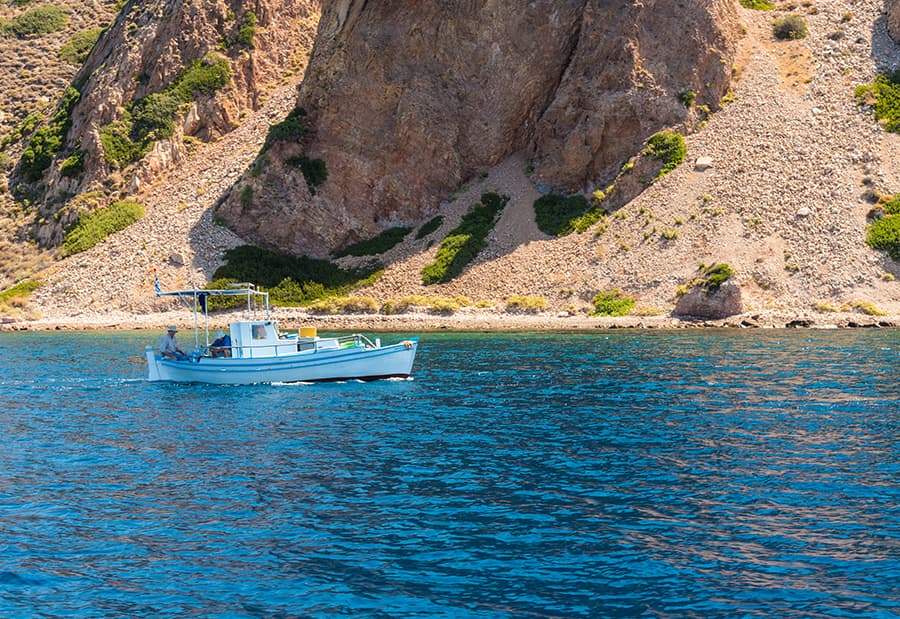 Adamas
Was founded in the 1830s by refugees from Sfakia Creta.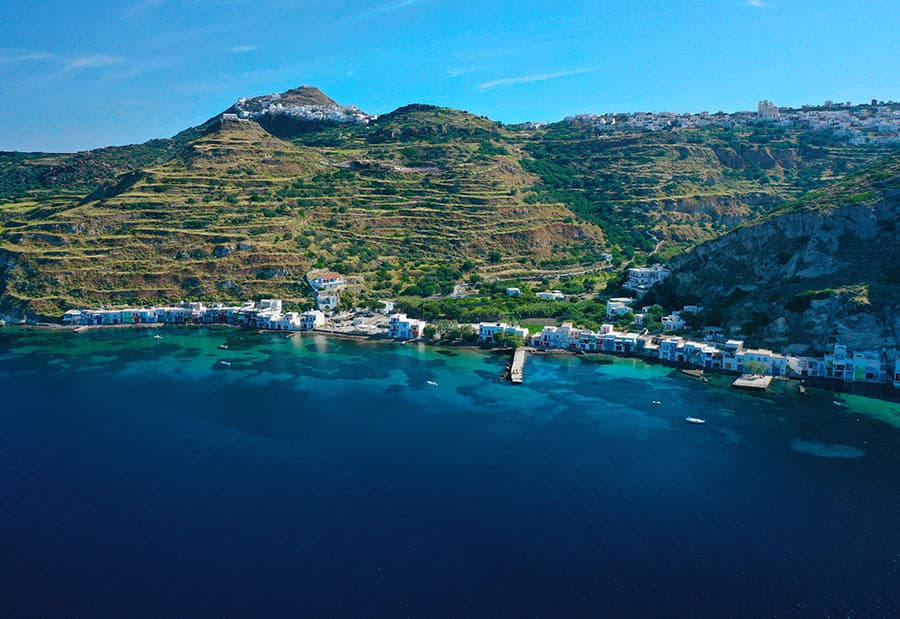 Klima
The colourful fishing village. An ancient harbour. Part of it lies now under the sea, along with the lost hands of Venus de Milo, as the legend says.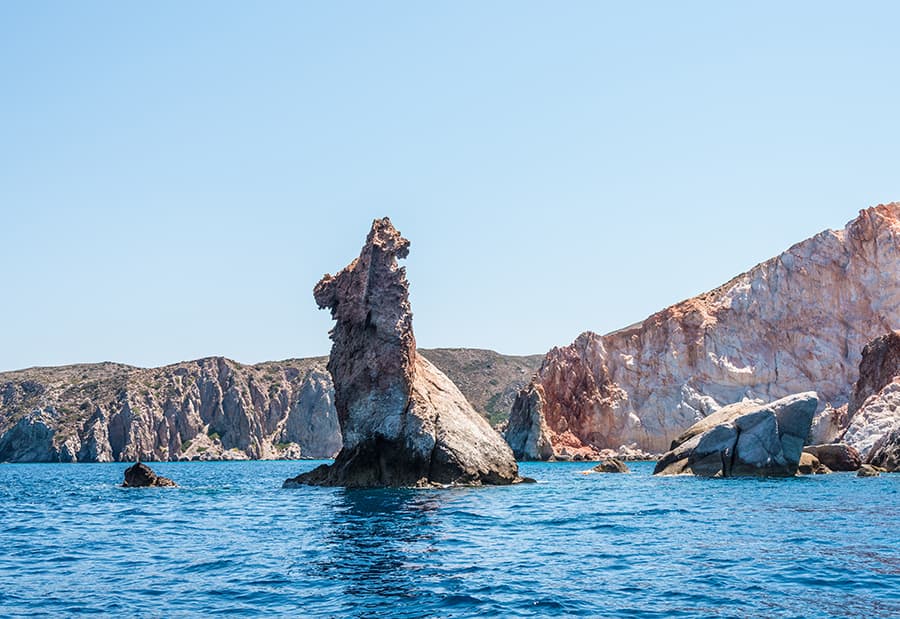 Arkoudes
At the entrance of the natural gulf of Milos, a complex of lava rocks forms the shape of an open-mouthed bear in every detail.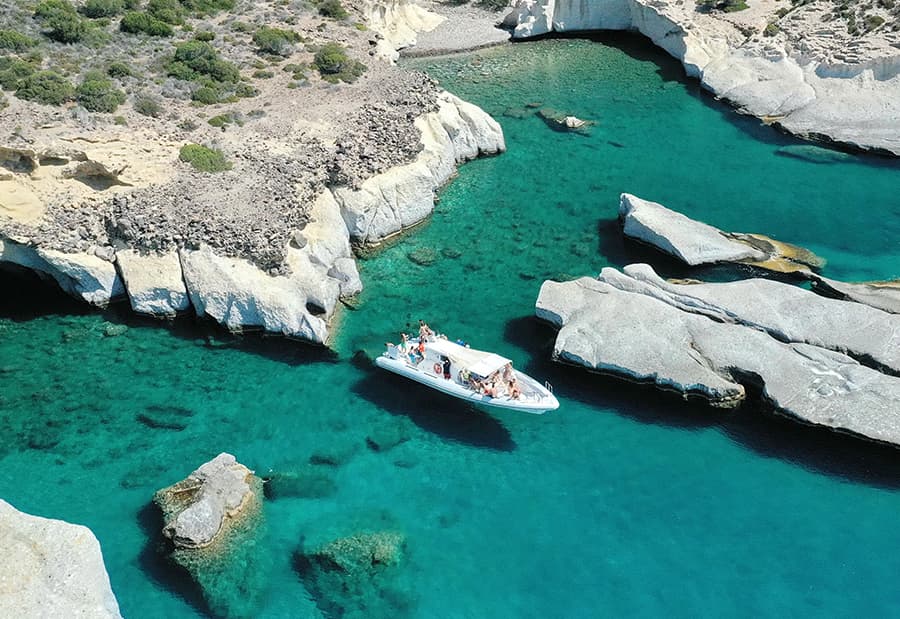 Kleftiko
Kleftiko is a complex of white, volcanic rocks and caves, created by the waves and winds.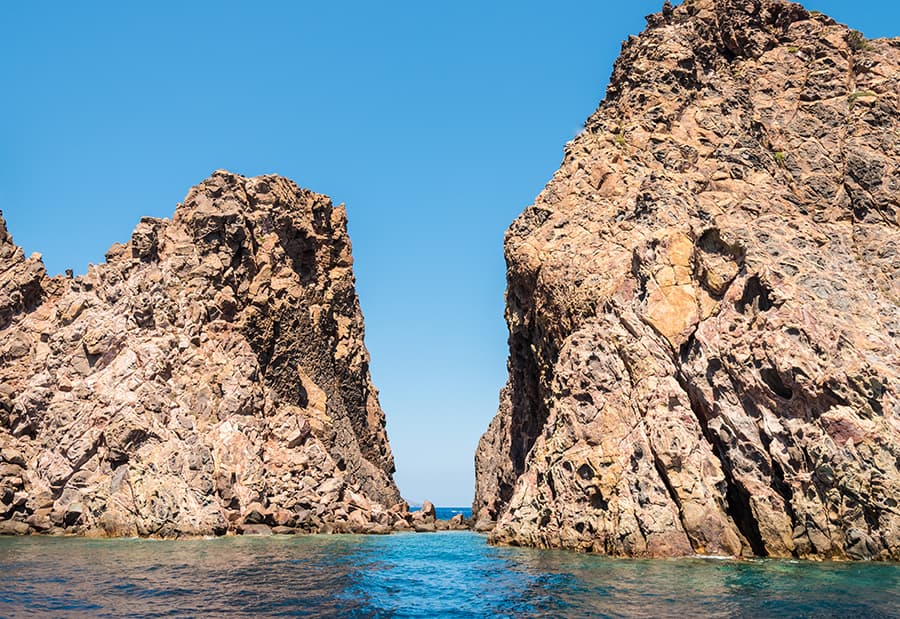 Cape Vani
Huge, vertically cut rocks, with horizontal layers in black and ruby-red. Used to be a caldera at the bottom of the sea.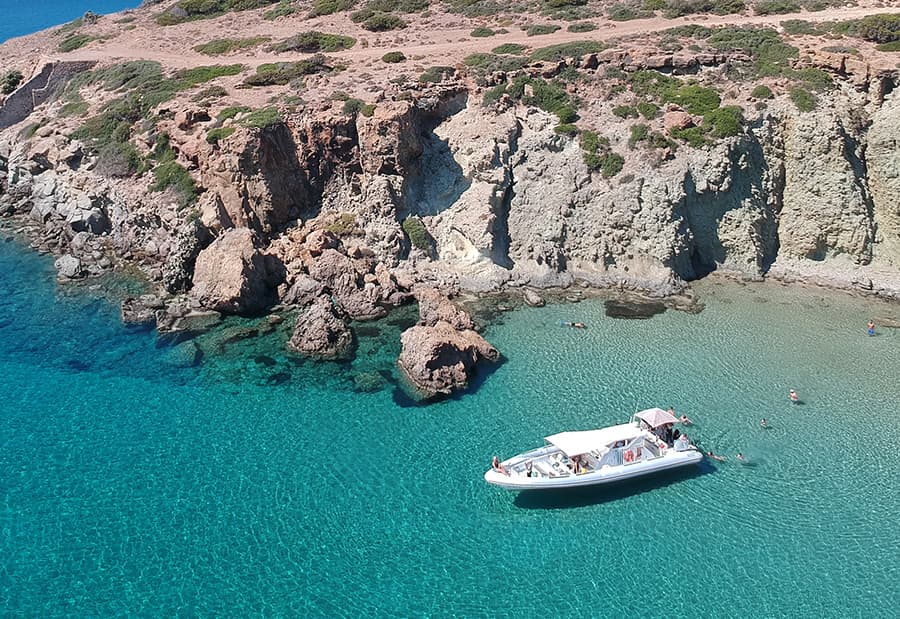 Kalogries
A series of coves disturbed by strips of sand and pebbles.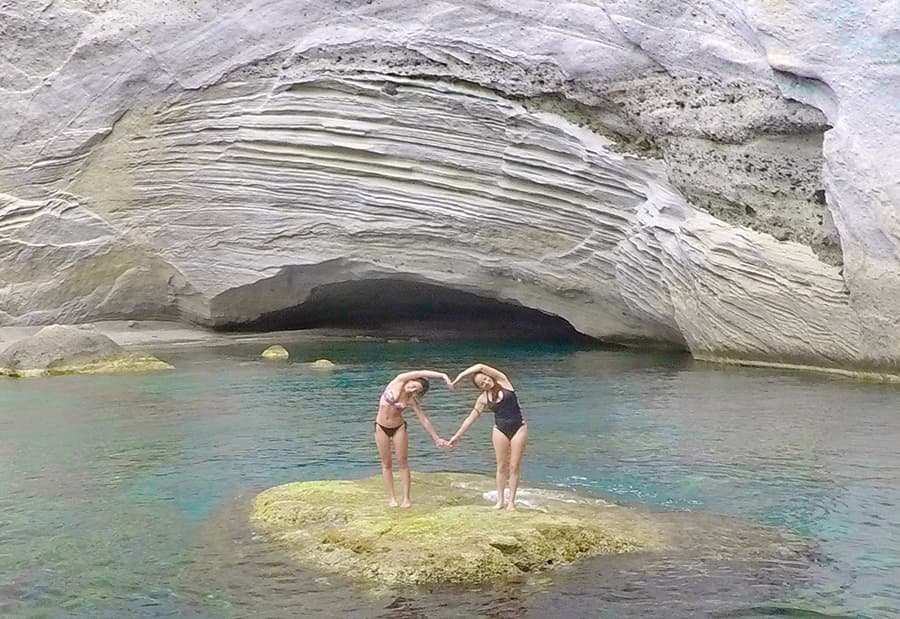 Sikia
The stunning open-roof sea cave, accessible only by the sea.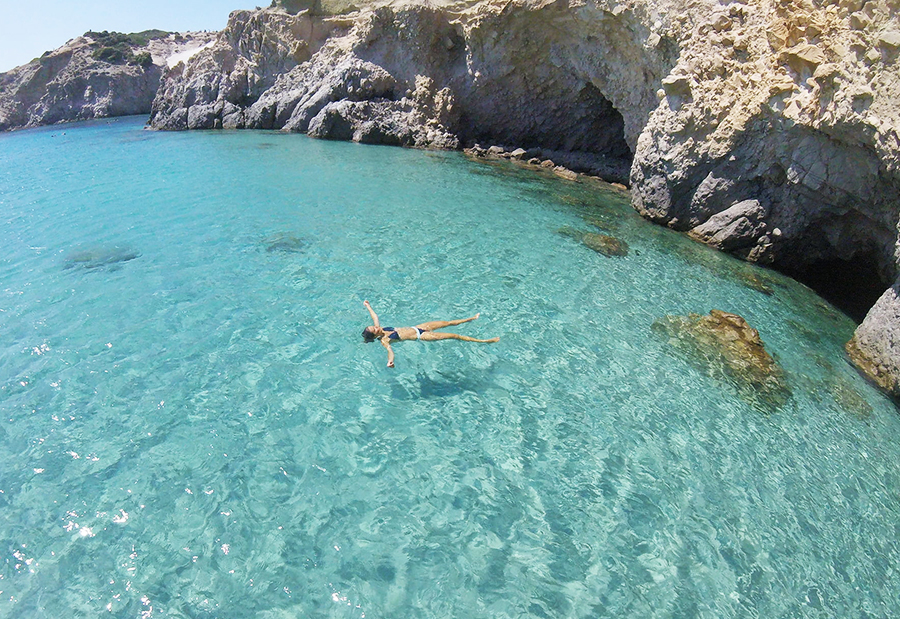 Tsigrado
Nested between cliffs on the southern coast of the island, Tsigrado is among the best beaches in Milos.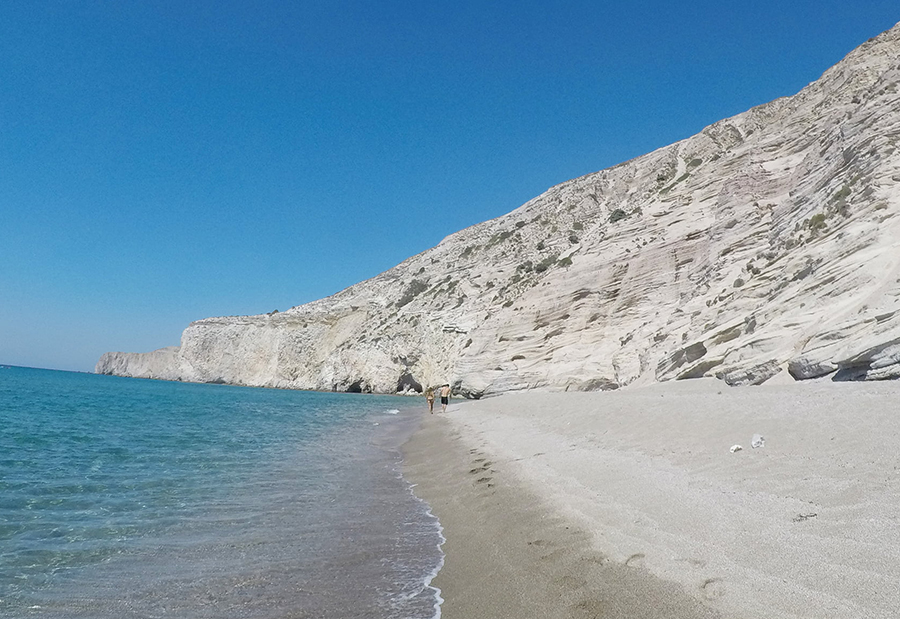 Gerakas
A bay of emerald water, surrounded by massive, white cliffs.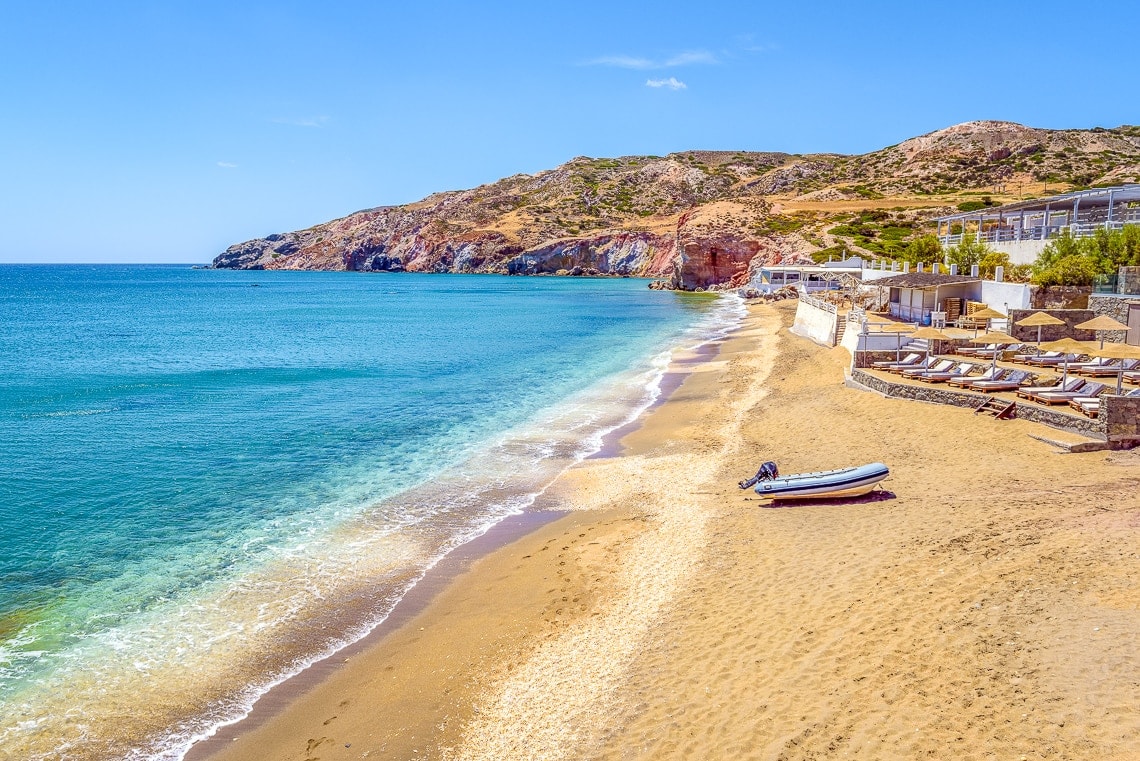 Paleochori
Crystal clear water with warm currents, produced by underwater gazers, that surprise you pleasantly here and there.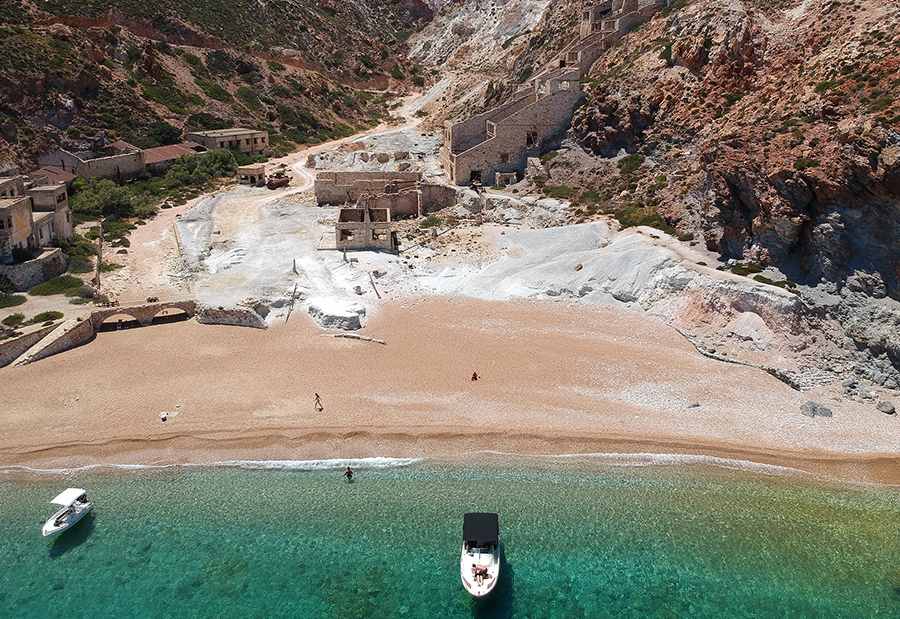 Thiorichia
In the small bay of Paliorema, a wild and mysterious landscape. You can enjoy your swim, next to the ruins of the facilities of the old extraction mines.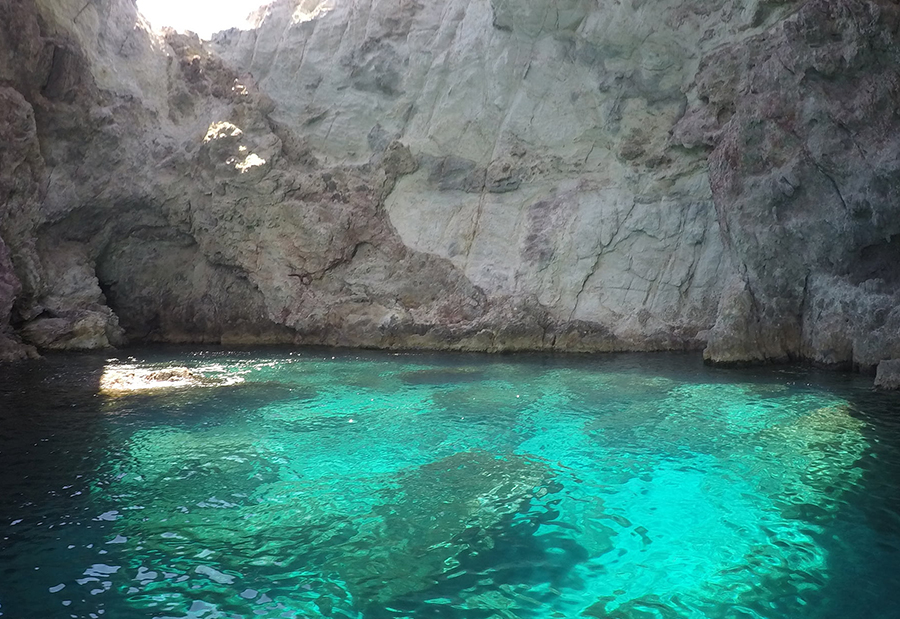 Poliaigos
Poliaigos is one of the most untouched islands in the Mediterranean sea.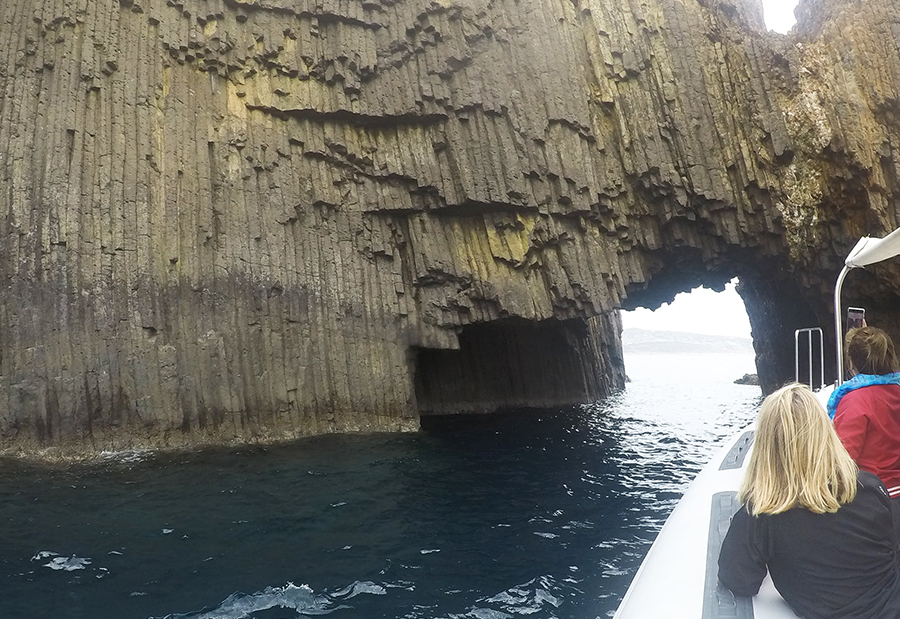 Glaronisia
Thousands of standing pentagonal and hexagonal columns, in an impressive synthesis.
book today
Discover the most beautiful places on the island of Milos.